At Aban Security we pride ourselves on offering our clients the solution to their security requirements. This is especially true when it comes to Access Control & Door Entry systems in Vancouver.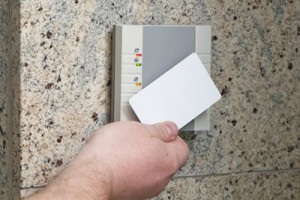 With such a large and varied choice of access control systems from single door audio door entry through to multiple door computer based systems with biometric readers, let Aban's professional and reliable team offer the solution.
Access Control Systems offers a solution by replacing traditional locks and keys that can provide considerable cost savings as well as enhanced security.

Benefits of Access Control Systems:
The need for costly re-keying of locks is eliminated as occurs with conventional locks when a key is lost or stolen.
Access Control cards, tags and fobs cannot be duplicated like keys. There is only one card, tag or fob for each card holder and it is unique.
You do not have to be concerned with who gets a card, tag or fob as you have total control over where and when a card holder can gain access to a location. With conventional locks and keys, a key will always work.
An access control system will provide an audit trail of every transaction that occurs. So there is a permanent record of who did what and when.
You can receive instant notification in real time as events are occurring such as a door being forced open, a door ajar or someone trying to use a stolen card, etc.
In multi-tenant and commercial buildings, "elevator control" can be added to further enhance security by restricting cardholders to specific floors in the elevator. In addition to this, building enterphone systems which allow guests to communicate with tenants can also use this feature to restrict guests who have been admitted but do not have cards or tags for access to floors other than the tenant's.
Control of a system can also be done by smartphone and tablets.
Elevator Controller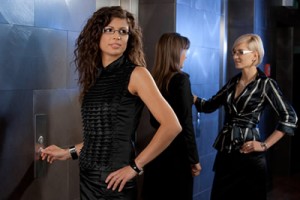 Elevator access control has risen to a new level. Owners and managers used to station security officers in lobbies to sign visitors in and out. Many buildings have elected to monitor elevator access for all building occupants. Technology like biometric readers, proximity cards and video surveillance can ensure only authorized individuals board your elevators.   
With regards to elevator security and access, there are many critical points of vulnerability for high-rise multi-tenant facilities. Elevator lobbies and elevators themselves must be controlled to protect the inhabitants of the building. There are added benefits to securing access to elevators, such as effectively reducing the building's risk of costly theft and damage to the structure. Control all of your elevators for every floor in your building, expandable and adaptable for your entire facility.

Benefits of Elevator Access Control:
Stand-alone access control operation or integration with our building automation system and video surveillance systems.
Optional LCD display and keypad can be used on the control board for stand-alone operation and manual setting.
Accessible floors can be set for each cardholder by the system administrator.
Host computer manages event data.
Retain ID event data and setting value in case of power failure.
Elevator access control is a large part of establishing a comprehensive access control system.